Is it safe to go to the dentist during COVID-19? Going to the dentist in COVID-19 may appear to be a risky decision to some but there is absolutely no risk paying a dental visit during COVID-19. Undoubtedly, the COVID-19 pandemic has changed the way everyone is accessing health care these days, with a dental visit during COVID-19 being no exception. Thankfully, reputed dental clinics have introduced a series of additional safety precautions and preventive measures to ensure patients don't have to ever worry.
Table of Contents :-
Feel free to skip ahead if one topic catches your eye:
1.  Symptoms of severe dental problems
The symptoms of severe dental problems when immediate medical intervention should be sought include:
Swollen or puffy gums
Painful chewing
Pus between gums and teeth
Gingivitis
Ongoing gum inflammation
Excessive plaque, tartar, and bacteria
Severe pain
Shifting or loose teeth
Formation of deep pockets between gums and teeth
Receding gums
Serious gum infection
Damage to the soft tissue
2. When to see a dentist during a pandemic? 
You should visit your dentist if you are experiencing any of the undermentioned signs and symptoms:
Severe pain
Tissue that requires a biopsy
Uncontrolled bleeding
Swollen areas around or in the mouth (face, neck, or gums)
Broken teeth, especially if it is causing tissue damage or pain
Pain and swelling (signs of infection)
Wires in the dental braces that hurt
Trauma that can affect breathing
A temporary crown that is broken, damaged, or lost
Post-surgery care that cannot be managed by you
Dentures that are not working properly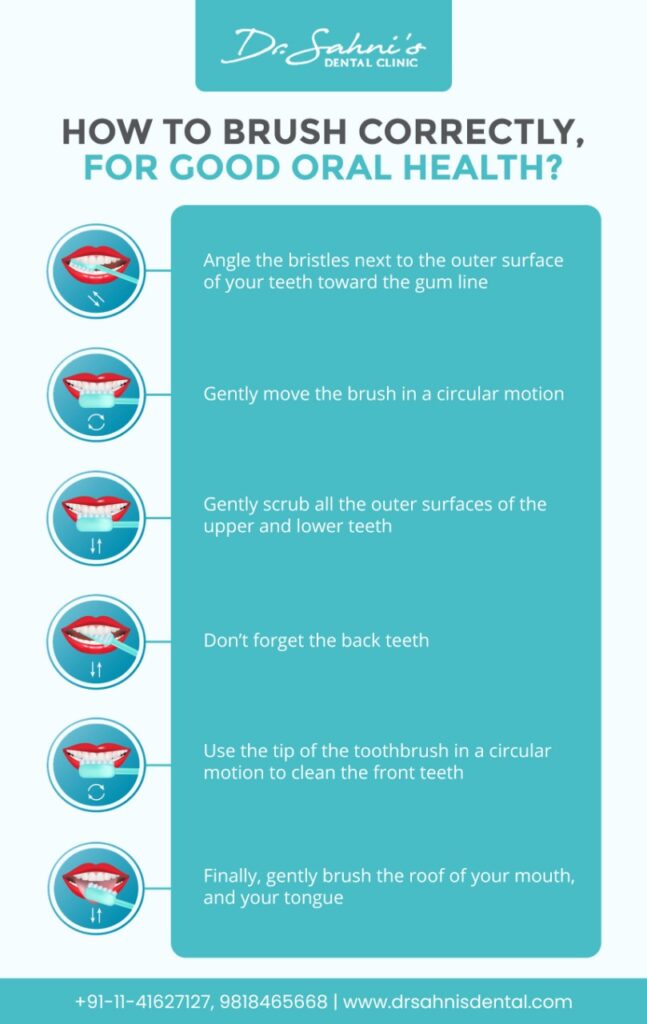 3. How have dental visits changed due to COVID?
Is it safe to go to the dentist during COVID-19? Dental clinics have been following the highest standards of hygiene and sanitization. All medical professionals and supporting staff wear protective gear and cover their mouths and hands. All oral health and dental hygiene tools are regularly cleaned, replaced, and covered between uses. In addition to these preventive measures, all appointments are spaced out and the temperature of every visitor and staff member is checked at the time of entry into the clinic.
Dental clinics are performing telephonic screening of every patient before giving them an appointment. Appointments are staggered to provide more time for each patient to minimize the clinic's count at any given point of time while ensuring social distancing. Pulse oximeter and temperature readings of everyone entering the dental clinic or hospital are recorded. Detailed travel and medical information are being collected from every patient in the context of COVID-19 and other diseases in general. Treatment options are provided only after the risk has been thoroughly assessed.
To keep patient safety on priority, chairs and non-disposable instruments and equipment are thoroughly disinfected at regular intervals. Medical professionals such as dentists wear Personal Protective Equipment (PPE) including gloves, hairnets, full-body gowns and suits, and face shields while interacting with the patient. PPE is changed after every patient's treatment to cut down the risk of cross-contamination as suggested by the current healthcare guidelines.
4. Precautions for patients
Before going to the dentist in COVID-19, patients should engage in pre-and post-appointment screenings. They should be open and honest in sharing their medical and travel details with the dentist. During the dental visit during COVID-19, patients must wear a mask while discussing their treatment options, walking through the medical facility, and on the way out of the medical facility. This will help them stay protected against spewing infectious airborne particles.
It is best to avoid using the restroom. However, if it's urgent and you have to use the washroom, you should avoid touching any surface with bare hands. If a contact has been made, hands should be immediately washed and sanitized. It is also important to wash and sanitize your hands before entering and after leaving the dentist's clinic/hospital.
Avoid clinics having multiple chairs. It's risky to visit clinics where multiple patients are treated at a time. Prefer clinics with single chairs and proper ventilation so that chances of the infection get reduced as only a single patient will be treated at a time.
Patients should adhere to the appointment time. They should avoid bringing others with them, except for an attendant for the elderly or those facing issues with walking.
It is best to pay using online payment modes to avoid the risk of transmission through cash and debit or credit cards.
Patients should avoid wearing jewelry, a wristwatch, or carrying additional bags or accessories.
Take Away
During today's challenging times, everyone needs to stay protected. You should create and maintain the highest oral hygiene and dental care standards for yourself and all your loved ones. If you or a loved one is still in need of medical intervention, it should be sought without delays. 
At Dr. Sahni's Clinic, you can always be assured of the right dental care. The clinic ensures that patients don't have to deal with fearful and stressful ordeals while going to the dentist during COVID-19 time. Your dental visit during COVID-19 to Dr. Sahni's Clinic is highly safe as the team follows exemplary safety and preventive measures. Providing a single chair facility, leaving the intention to earn more by treating multiple patients at a time makes the clinic the best place to visit.