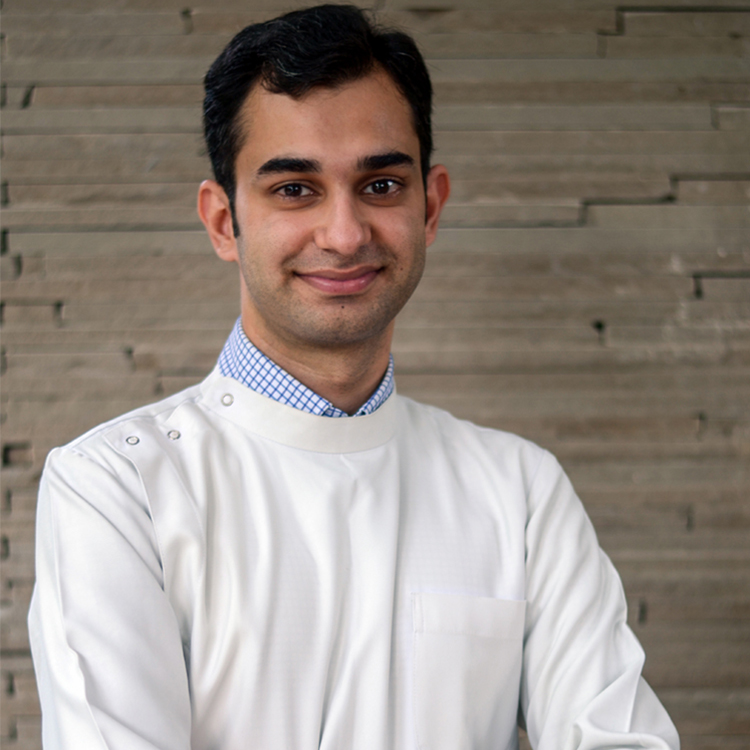 About Dr. Anashwar Bhalla
Senior Consultant Orthodontist
He is an accomplished dental surgeon committed to providing best dental care to prolong oral health and smile of the populace. He has vast experience in the field of General Dentistry, Orthodontics & Dentofacial Orthopaedics. He has participated in various International, National and State level conferences as a delegate. He has volunteered at many camps to instil awareness in the public regarding oral hygiene.
He is among the few Orthodontists in India to provide "Clear Aligner Therapy" from Invisalign, USA, after successfully completing the Invisalign Certification Course.
Education
Fellowship in Cleft and Craniofacial Orthopaedics-2015
Nitte Meenakshi Institute of Craniofacial Surgery, Mangalore
Master of Dental Surgery-2014 (Orthodontics and Dentofacial Orthopaedics)
A.B. Shetty Memorial Institute of Dental Sciences, Mangalore
Nitte University, Mangalore, Karnataka
Junior Resident (Sep 2010 – Mar 2011)
Dr. Baba Saheb Ambedkar Hospital New Delhi, India
Bachelor of Dental Surgery-2010
V. S. Dental College & Hospital, Bangalore
Rajiv Gandhi University of Health Sciences, Karnataka
Student Intern (Mar 2009 to Mar 2010)
V.S. Dental College & Hospital, Bangalore, India
Skills/ Experience
Abreast with deep knowledge of the information and techniques needed to diagnose and treat dental injuries, diseases, and malocclusion deformities including cases with spacing, crowding, impacted teeth and surgical cases.
Paramount diagnostic skills and experience in MBT mechanotherapy, surgical orthodontics, accelerated orthodontics and familiarity with lingual orthodontics.
Expertise in orthodontic management of cleft lip and palate patients.
Performed over 70 cases of maxillary distraction osteogenesis.
Orthodontic Management of numerous orthognathic cases along with various craniofacial abnormalities like Treacher Collin Syndrome, Hemifacial Microsomia, TMJ ankylosis, Goldenhar Syndrome, Crouzon Syndrome etc.